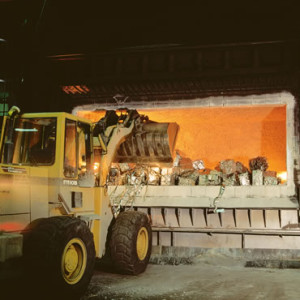 Salva offers a complete line of specialty refractories for lining and repair of melting and holding furnaces for aluminum production.
These special monolithic refractories provide the best performance that you require in the most difficult conditions and with the most corrosive atmospheres.
Salva offers a complete line of aluminum resistant monolithic products for the walls, the hearth, the ramp and the roof. High-strength castables, non-wetting, resistant to thermal shock and with high insulation for casting, gunning and trowel applications.
Also pump cast refractories, mastics and mortars ready to use.